Sports Nutrition Program Tuition
Certification Programs • Degree Programs • Combination Programs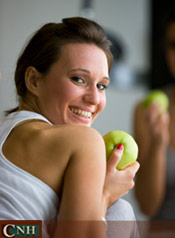 This page lists our programs and tuition for our Sports Nutrition Degrees, Sports Nutrition Certification Programs as well as our Sports Management and Sports Marketing Degree Programs.
The amount shown for each Sports Program below is the total cost for tuition, a complete set of books, examinations, teacher guidance, test evaluations, grade reports, and an embossed diploma. The student will be responsible for $95 Shipping and Handling costs.
Our Sports Programs are the ultimate Sports Management, Sports Nutrition and Sports Marketing Educators. Since we are a Distance Learning School, no Sports Marketing Internships are required. You, the student, will have much to be proud of as a "Sports Nutritionist" and CNH graduate.
You will learn how to NATURALLY attain maximum health, power, strength and endurance for optimum sports performance without Sports Nutrition Supplements. We teach a superior Acid Alkaline Balance foods and nutrition approach over other dietetic, Holistic, Vegan, Vegetarian and Raw Food Schools.
(NOTE: REDUCED PAYMENTS WITH GRANT OPTIONS UPON REQUEST)
(NOTE: REDUCED PAYMENTS WITH GRANT OPTIONS UPON REQUEST)
SPORTS DEGREE COMBINATION PROGRAMS
Tuition
60 Month
Plans
B.S./M.S./D.Sc. in Sports Nutrition
$9,160
$139.42
B.S./M.S./Ph.D. in Sports Nutrition
$9,370
$141.25
B.S./M.S./D.Sc./Ph.D. in Sports Nutrition
$9,870
$151.25
B.S./M.S./D.Sc. in Holistic Sports Nutrition
$9,360
$142.75
B.S./M.S./Ph.D. in Holistic Sports Nutrition
$9,560
$146.08
B.S./M.S./D.Sc./Ph.D. in Holistic Sports Nutrition
$10,060
$154.42
B.S./M.S./Ph.D. in Sports Nutrition & Sports Management
$9,870
$151.25
B.S./M.S./Ph.D. in Holistic Sports Nutrition & Sports Management
$9,560
$146.08
B.S./M.S./Ph.D. in Sports Management & Sports Marketing
$9,360
$142.75

NOTE: An Initial Deposit of $895.00 is Required
on All Financed Degree Programs (plus $95 for shipping).
For students living within the continental United States, Programs are usually shipped by the United States Postal Service, Ground Rate. There is a Shipping & Handling charge of $95.00 per degree Program. Overnight shipment is available within the U.S. per degree Program. For students living outside the U.S., additional Shipping & Handling charges will apply.
While some of our most popular courses are available for immediate shipment, others are not. Since Programs are tailored to each student's needs, a certain amount of individualized work must be done in preparation for shipping. Please note that if any books or materials are on back order, they will be shipped at our expense. Students will be notified as to when they can expect to receive their courses.
Enrollment & Contract Fees (Including Initial Refunds)
Once the enrollment has been submitted and processed, a financial agreement will be e-mailed to the student listing the details of the student's enrollment. The contract must be signed and returned within five (5) business days, otherwise the student may be assessed a $150.00 dollar contract fee in addition to the $150.00 dollar enrollment fee, and the enrollment process will be canceled. The remaining balance of the initial deposit will be refunded.
Withdrawal & Refund Policies
There will be no tuition refunded after (3) working days from the date a student receives his or her Program(s), as validated by the United States Postal Service records sent to the College. There will be a $150 non-refundable processing fee for enrollment and a $150 restocking fee on all orders returned.
Unexpected life circumstances may force a student to withdraw from our Programs. If this should happen, the student may be entitled to a refund, depending on how long the enrollment has been ongoing, how promptly all books and materials have been returned, and the condition of all books and materials returned. If the student withdraws within 30 days of enrollment, and returns all books and materials in excellent condition within two weeks of the withdrawal date, a complete refund, less the Shipping & Handling costs (including a $150 restocking fee), may be made. For all other withdrawal situations, The College's Withdrawal Schedule is the greater of the "either/or" situations as follows:
31 to 60 days ............... Either $250 minimum or 75% of tuition paid
61 to 90 days ............... Either $175 minimum or 50% of tuition paid
91 to 120 days ............. Either $100 minimum or 25% of tuition paid
More than 120 days ..... No Refund.
Life after Graduation
The College of Natural Health is not required to help the student once he or she is practicing in the field; but we will be eager to guide all students through our available, chartered franchises, created especially for students interested in setting up practices as Natural Health teachers and counselors. Assistance will be available for the newly graduated, serious-minded, Natural Health practitioner.

Return to Top