CNH Sports Degrees & Sports Nutrition Certifications
The College of Natural Health's Sports Nutrition Programs educate the "Sports Nutritionist" in "Natural Sports Nutrition." Our programs are the ultimate "Sports Health and Nutrition Educators." As a CNH graduate, you, the student, will have much to be proud of as a "Sports Nutritionist" which will result from earning a Sports Nutrition Degree or Sports Nutrition Certification.
See details of our Sports Degrees & Certification Programs.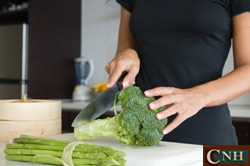 THE A—A—A DIET: The College of Natural Health teaches the ancient principles of the acid alkaline balance diet to the serious athlete, whether a flesh, vegetarian, vegan or raw food eater, who is interested in attaining his or her maximum power, strength and endurance for optimum athletic performance.
The College of Natural Health, as part of the University of Natural Health, enrolls the largest number of "Vegan Athletes" and "Vegetarian Athletes" including the largest "Rawfood Athletes" in the world.
(NOTE: OTHER PAYMENT PLANS AVAILABLE UPON REQUEST)
Sports Degree Combination Programs
B.S./M.S./D.Sc. in Sports Nutrition
$9,160
B.S./M.S./Ph.D. in Sports Nutrition
$9,370
B.S./M.S./D.Sc./Ph.D. in Sports Nutrition
$9,870
B.S./M.S./D.Sc. in Holistic Sports Nutrition
$9,360
B.S./M.S./Ph.D. in Holistic Sports Nutrition
$9,560
B.S./M.S./D.Sc./Ph.D. in Holistic Sports Nutrition
$10,060
B.S./M.S./Ph.D. in Sports Nutrition & Sports Management
$9,870
B.S./M.S./Ph.D. in Holistic Sports Nutrition & Sports Management
$9,560
B.S./M.S./Ph.D. in Sports Management & Sports Marketing
$9,360

Return to Top