College of Natural Health Catalog
Are you ready to further your education
in holistic natural health & nutrition?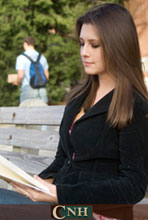 We will teach you the science of health restoration and its preservation through our Holistic Natural Health practices. This will enable you to start a new professional career and teach a healthier lifestyle to those around you.
It is our intention that all of our students prosper in health, mind, and body through their wise decision-making!
The College of Natural Health is a long distance institution of higher learning. Our objectives are to educate and graduate professional Natural Health Doctors, Doctors of Holistic Nutrition, and Sports Nutritionists.
We make every effort to provide our students with opportunities to attain their personal, educational, and career goals. Students can schedule their time around job and family obligations, and complete courses at their leisure, eliminate traveling time. They can also request a financial payment plan.